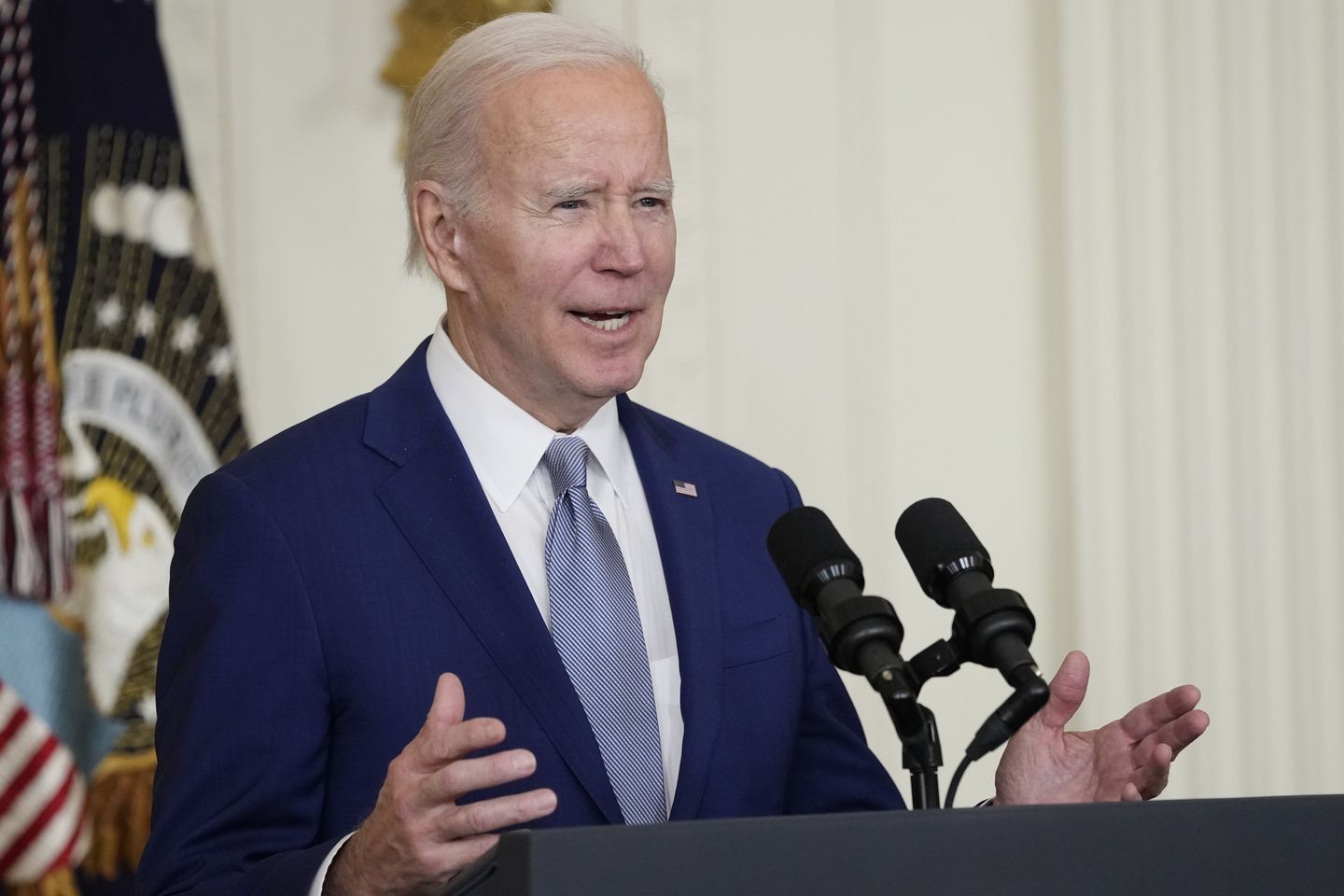 President Biden's approval rating dropped to 38% in March, nearing the lowest rating of his presidency, according to a new poll released Thursday.
The survey from the Associated Press and the NORC Center for Public Affairs and Research said Mr. Biden's approval rating slipped from 45% in February.
Fears of an economic recession triggered by the collapse of Silicon Valley Bank and Signature Bank contributed to the drop, the survey found.
Among those surveyed, 31% approved of Mr. Biden's handling of the economy. Mr. Biden did fare much better among Democrats with 63% approving of his economic performance. But only 3% of Republicans said the president was doing a good job on the economy, according to the poll.
Respondents were also more pessimistic about the direction of the country than they were a month ago. The poll found that just 21% of the public say the country is headed in the right direction, down from 28% in February.
Only 37% of Democrats and 5% of Republicans say the country is headed in the right direction, the poll found.
The March approval rating is Mr. Biden's lowest since July 2022 when record high gas prices and soaring inflation left 36% of voters approving of how he was doing his job.
Not since August 2021 has Mr. Biden had a net-positive approval rating — that is, an approval rating higher than his disapproval rating. The bungled withdrawal of U.S. troops from Afghanistan sent his approval/disapproval numbers underwater and it has remained there since.
The poll of 1,081 U.S. adults was conducted March 16-20 and has a 4 percentage-point error margin.